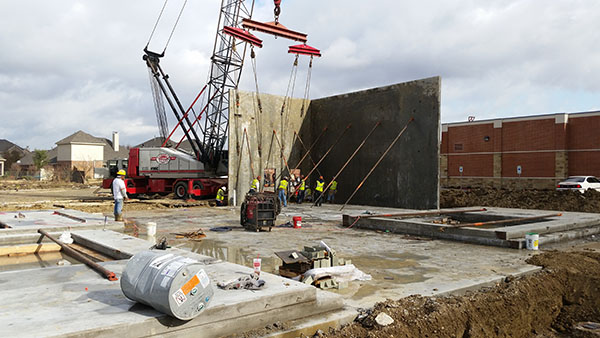 Novel Builders Subcontractor Selection Process
Novel Builders utilizes pre-qualified subcontractors that have been screened and evaluated by our team. Our team verifies and checks references with each subcontractor. Only bids from qualified subcontractors will be entertained for our projects.
Novel Builders prepares specific trade bid packages for all trade contracts. This helps ensure that the project-specific scope, schedule, and manpower requirements are explained upfront, and reduces potential conflicts during the construction process.
Our pre-construction team visits with the subcontractors to discuss obstacles and challenges, goals, site conditions, and project timeline to ensure they are qualified for the scope of work.
Our definition and expectation of quality, safety, and a professional attitude are not only reflected by the Novel Builders team, but by every subcontractor that we employ.
Pre-Qualification Criteria
Novel Builders' principals review subcontractor's criteria prior to any subcontracts being issued.
• Credit References
• Insurance Program
• Payment Record
• Workers Comp Experience Modifier
• Aggregate Exposure (backlog of current subcontracts)
• Other References
• Bondability
Financial Strength
For new subcontractors that have not previously conducted business with Novel Builders, we request bank information and investigate financial stability through suppliers and subcontractor references.
Insurance Program
The Subcontractor's Certificate of Insurance should reflect the following:
(1) Proper Wording:
(a) Contractor and owner named as additional insured on general liability auto liability and umbrella liability (if applicable).
(b) Coverage for the additional insured should be on a primary and not contributory basis.
(2) Waiver of Subrogation in favor of contractor and owner on all insurance policies.
Payment Record
With new subcontractors that have not formed a long-standing relationship with Novel Builders, we make great efforts to discover their payment record and overall financial responsibility. We do this by contacting the following:
•Local suppliers & vendors with whom the subcontractor conducts business and obtain feedback on their payment history.
•Other AGC / TEXO / Industry participants to obtain information regarding the reputation and business practices of the subcontractor.
•Our Surety Agent / the subcontractor's Surety Agent for known feedback of the subcontractor.
Experience Modifier Rate
This is the best indication of the overall effectiveness of a subcontractor's safety program. Novel Builders requires that subcontractors have an EMR of 1.0 or better.
Aggregated Exposure
Review the subcontractor's previously awarded but uncompleted subcontracts (if any) to determine his backlog at the time the subcontract under consideration is projected to start. Based on the subcontractor's analysis:
(1) Ability to complete the work [manpower, financial stability]
(2) Track record; determine if the company's aggregate exposure to this subcontractor is acceptable.
Approve or Reject Subcontractor
Operations and Estimating will review the pre-qualification information and based on this qualification, the track record with the subcontractor (if any), references, and any discussions or meetings with the subcontractor, we will make a decision as to whether or not to engage the subcontractor for work.
To request to be added to Novel's bidder's list, please fill out the form below: